Free High Quality VST Plug ins 64 & 32 bit Mac & PC
Free VST Synths and Plug ins Which Work For Both 32 & 64 Bit Work Stations.
It is always a bonus to save money and find some good free software now and then. Well over the last few years I have been using quite a few of the following VST plug ins from the Swiss based TAL company. They have been producing plug ins for almost two decades now and continue to release a variety of premium and free materials. So I thought it would be good to promote their products to you all so you can further your production skills and develop new tracks with.
What is great and very kind about the TAL company is that they have a great selection of free stuff that covers both 32 & 64 bit plug ins and also even better is that they are available for Mac and P.C.
So my first recommendation in the TAL products is the Noise Maker Synth, which has 256 built in pre sets and 3 oscillators along with 6 different built in filters, reverbs and delays etc. There are some great sounds here to tweak which can accompany all genres of Dance music. A great free product.
Click the Image for the TAL Noise Maker Synth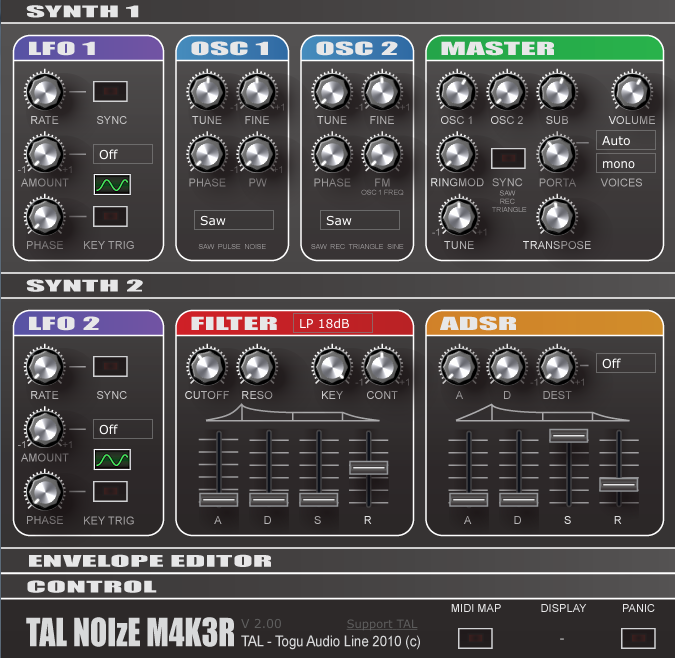 TAL Elek7ro Synth
Here is what appears to be an early version of the Tal Noise Maker. This synth though has alot more harder edges sounds as the Noise Maker. There are some great 80s influenced bass sounds built within the many pre sets you can use, alongside two oscillators and all the usual ADSR faders and your filters etc. Perfect synth for those into the retro House & Techno styles.
Click the image below for the links of the TAL Elek7ro Synth
Those of you who are into the early 80s synths should grab this piece of kit. The legendary Roland 101 Bass Line Synth has been responsible for many great Electro and early House recordings during the 1980's. This replica synth has all the features that the actual hardware piece has. There are some tough pre set sounds including a really strong acid one which works well with the arpeggio when you use the cut off and the resonance faders which you can automate into your DAW. Ideal for the producer who is looking for those fat & heavy round bass sounds
Click for the 101 TAL Bassline Synth
TAL UNO 62 Synth
This synth needs no introduction at all. The classic Roland Juno 60 synth originally released on the market in 1982 has been at the forefront of electronic music for over three decades. I once owned one of these and only paid a mere £200 for it and then sold it again a few years later for the same price I paid for it back in the mid 90s. They now fetch around £1400 for one so lesson learnt there. Anyway this version by TAL is exceptional and is very easy to operate. They have some wonderful pre sets such as the strings and the pad sounds. Those who are into the Disco styles will be at home with this VST as it caters for that sound perfectly. You can use the LFO and the cut off filters to great effect here as it really is very easy to use. Well worth the free download.
Click the image below for the UNO 62 Synth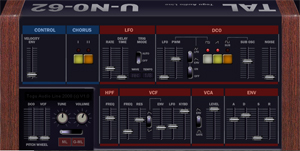 TAL Dub Delay Plug in.
Back in the 1970's when Reggae Dub was King. The likes of Scratch Lee Perry would go onto champion the Dub market for decades to come. These little virtual boxes are absolutely awesome at their job. They have that unique rawness of a delayed effects unit which the likes of Perry used and these are so authentic as they just carry on forever. I have used the Ping Pong Delay plug in within Ableton many times but it doesn't come close to this for an authentic and often chaotic effect. These are brilliant and you should try them out even if you dont make Reggae or Dub. Neither do I but I use them for my Ambient projects which are a perfect addition to my collection of tools.
Click the image below for the TAL Dub box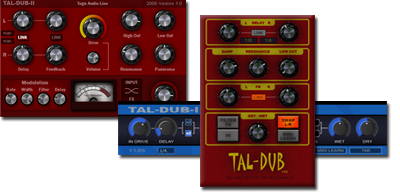 So there you go, a set of perfectly crafted replica vintage synths which are all 100% free to download and use forever, and also they accommodate both Mac and PC. They also sell some pretty cool premium plug ins also, so go check them out Please sign up for this blogs newsletter for future posts and information, and use the links on the images and below for the free TAL software plug ins. Thanks Rob Webster @ Waxadisc
https://tal-software.com/Products
Free High Quality VST Plug ins 64 & 32 bit Mac & PC
Reviewed by
Waxadiscmusic
on
03:54
Rating: